One of the Trust's core purposes outlined in the Trust Deed is to preserve capital to ensure long-term sustainability and provide for beneficiaries into the future.
Total assets, liabilities and trust fund
The Trust has grown the trust fund from $20m to $543m as of 31 March 2023 and distributed, invested or delivered $140m to a diverse range of initiatives and operations.
As of 31 March 2023, Trust assets were $919m. Liabilities were $375m.
Capital preservation
The Trust is required to preserve value for the residual beneficiary, Gisborne District Council.
The Trust has grown equity from $20 million to a total Trust fund of $543 million in 2022/23. In 2022/23 Trustees allocated a total of $285 million to capital in accordance with the Trust deed. This is far greater than the initial capital adjusted for inflation, $44 million 2021/22. Accordingly, the Trust has exceeded its obligation to preserve capital to date.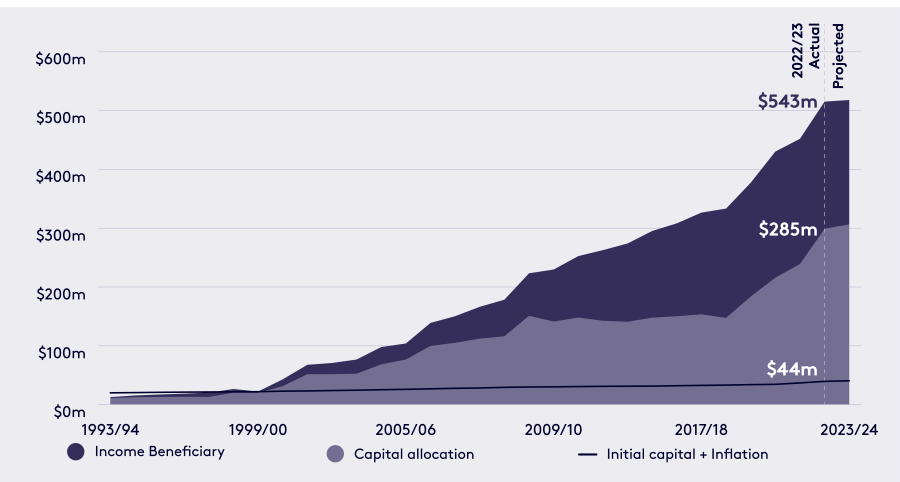 Investment Profile
The investment portfolio is the value of investments made into Eastland Group, Craigs Investment Portfolio and Beneficiary impact investments under He Rangitapu, He Tohu Ora.